Weaving in/with Nature
weaving with plant dyed yarn
Weaving with color from nature in relaxing green spaces. Yarn dyed with plants collected on hikes and city walks, grown in the garden/orchard, or from the kitchen.
Workshops
Interested in bringing a weaving workshop to your organization or community event? Let's talk! Contact Nicole here.

Upcoming:
Weaving in the Park @ Pennypack - Sheep Shearing Festival 2023
Rigid heddle weaving demo and Ampersand Textile & Design botanically dyed yarn
PAST WORKSHOPS
Get Fresh Daily @ Global Leadership Academy Southwest | Growing & Glowing Mini Camp | May 2022
Campers relaxed in the garden, made cardboard looms, warped their looms, and create their own handwoven pieces using basic weaving techniques. Students also built a large garden loom made to work on a collaborative weaving project throughout the week.

Get Fresh Daily | Crafternoon Chill: Weaving with Botanically Dyed Yarn | Sept 2022
A refreshing and relaxing afternoon with a craft project. We sipped on herbal iced teas and created handwoven pieces on frame looms using yarns hand dyed with the same culinary herbs and medicinal plants in our iced refreshments.

Black Girls with Green Thumbs | They Didn't Know We Were Seeds | Sept 2022
During this weaving workshop in the woods, mothers and children attending the They Didn't Know We Were Seeds Family Wellness Retreat designed and created their own mini tapestries together using plant-dyed yarns.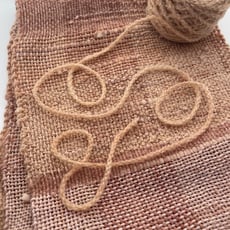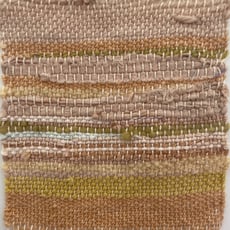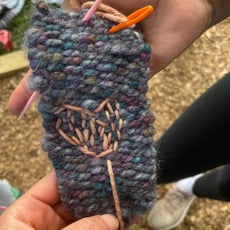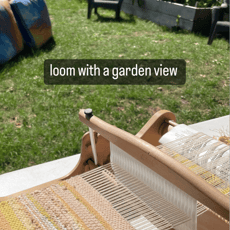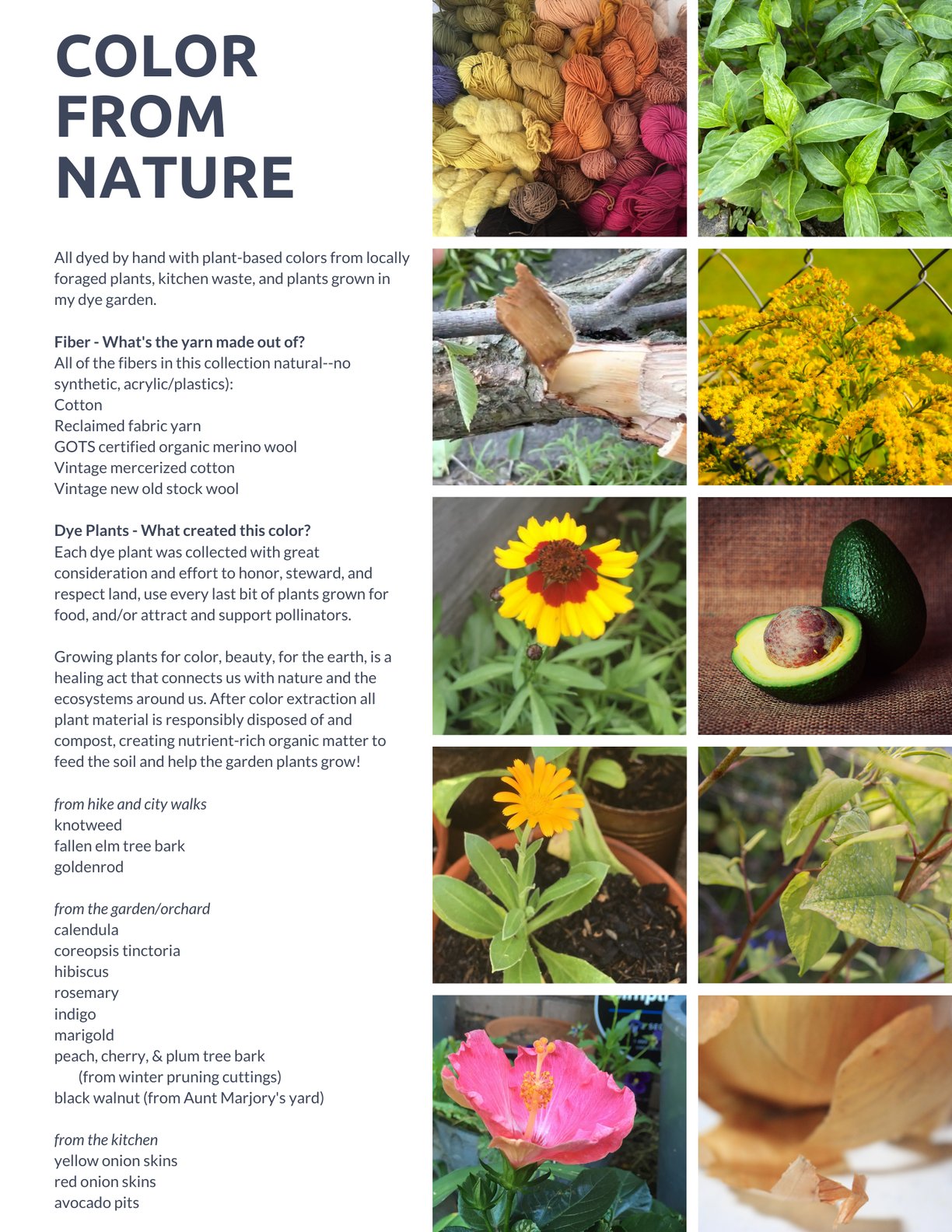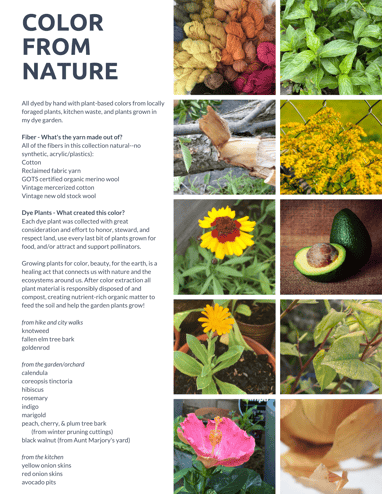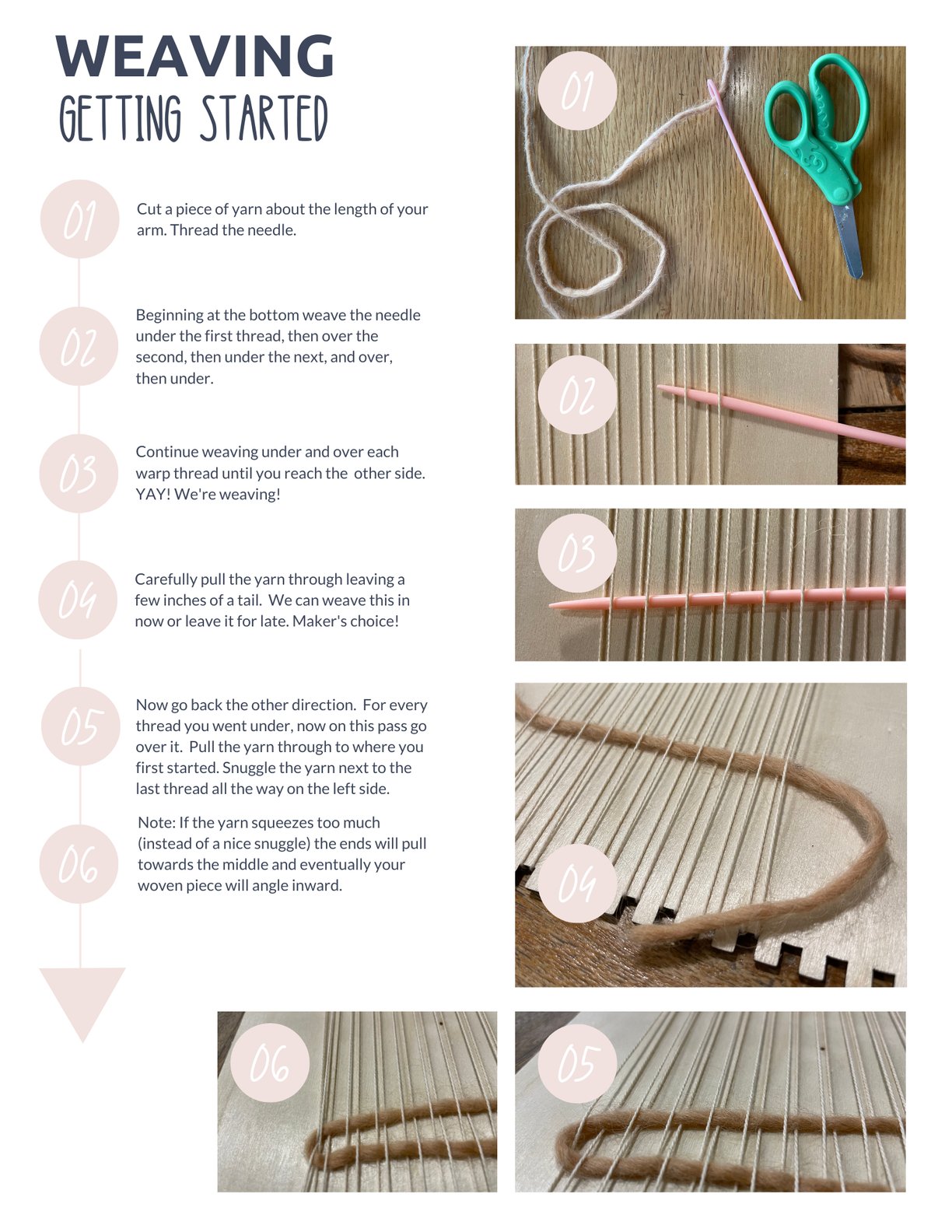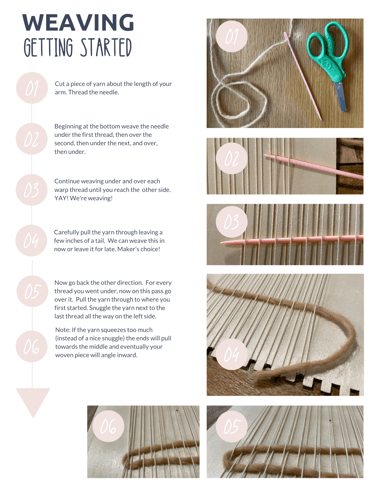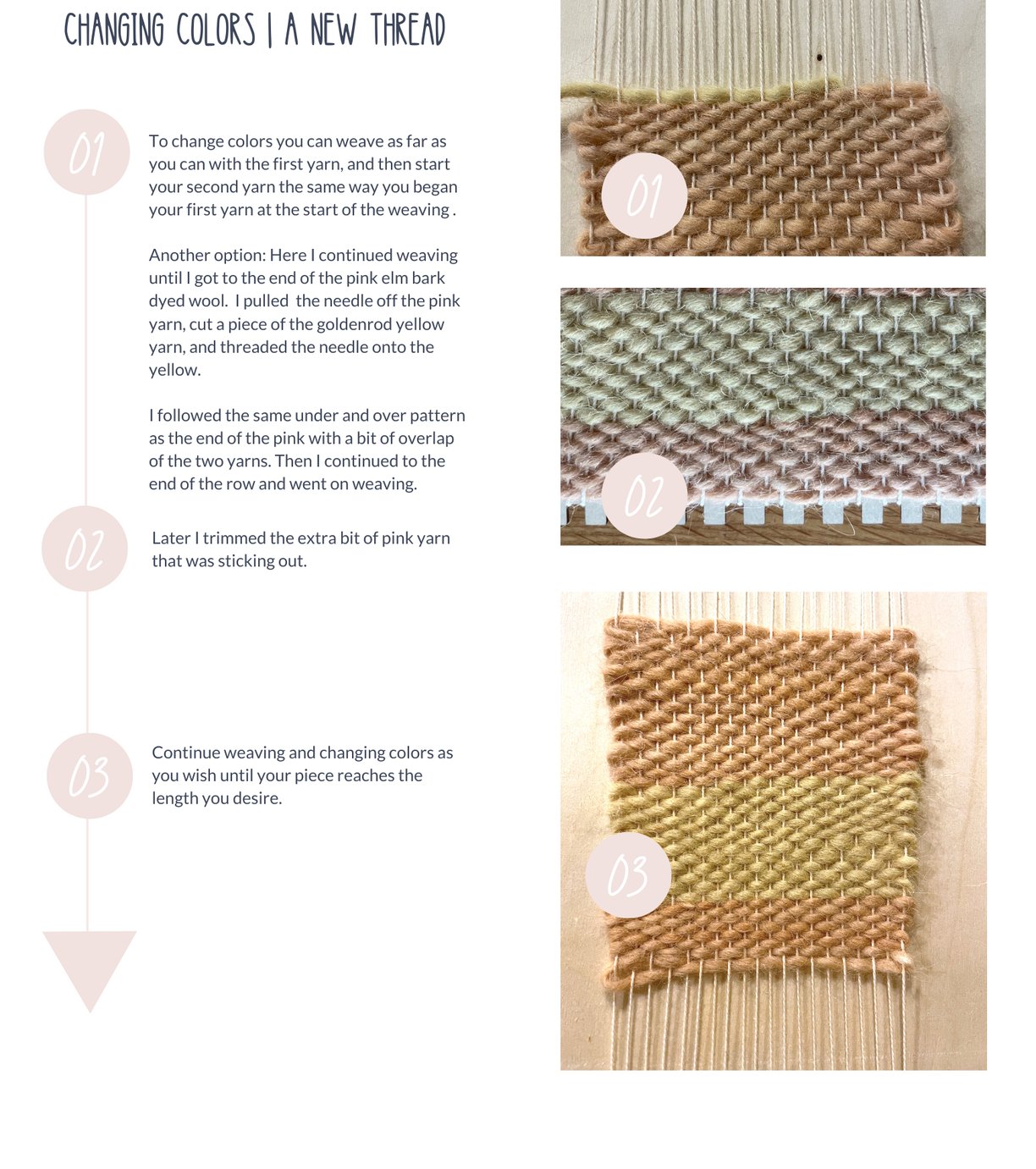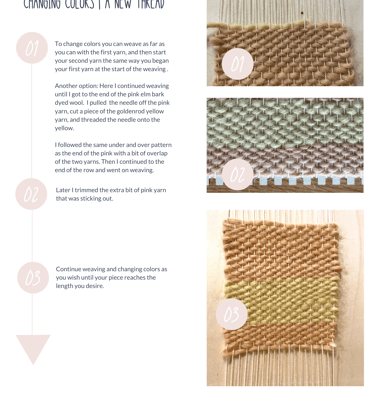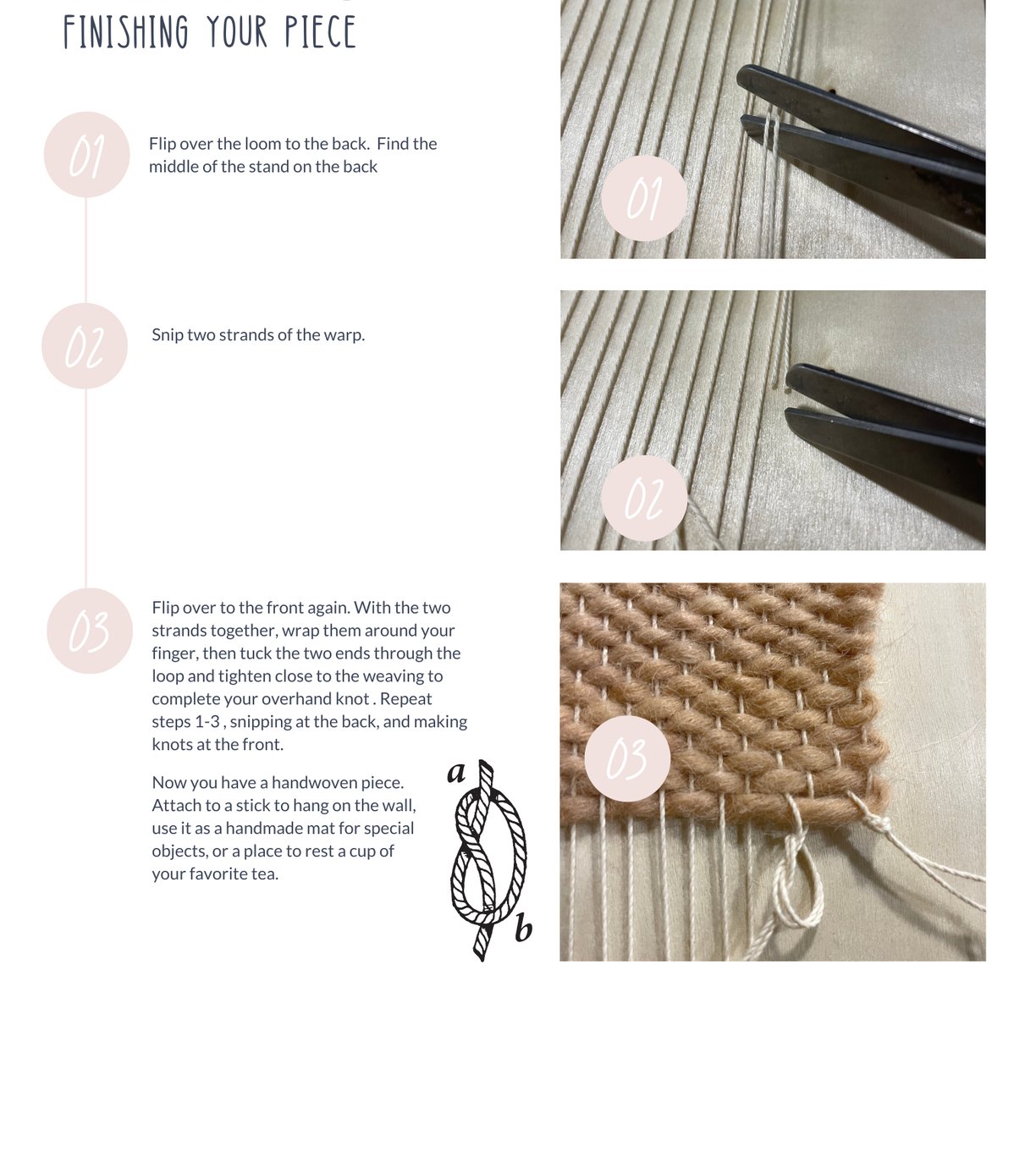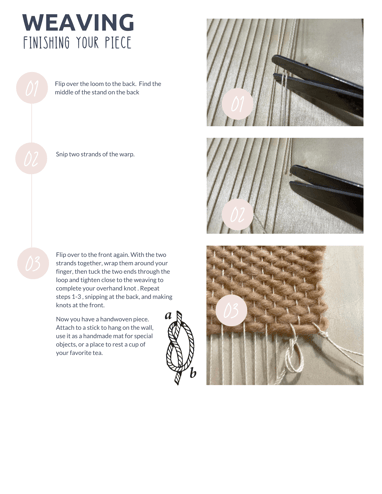 FIBERS AND DESIGN
fibersanddesign.com
A collection of beginner weaving tutorials for frame looms, including how to build your own.
WILD HAND
wild-hand.com
A local yarn shop in Philadelphia, offering workshops and supplies for a variety of fiber based arts from weaving to knitting to embroidery. Be sure to check the little free fiber library outside for treats.
BOTANICAL COLORS
botanicalcolors.com
A west coast natural dye and materials shop that has educational resources and fascinating free weekly talks with artists, scholars, archivists, textile industry leaders who all share a deep passion for exploring natural color.